WHITE PAPER
BREXIT & REACH
- What impact on registrations?
How will Brexit impact substances registered by British entities? And the companies buying them?
- And on authorisations?
With the withdrawal of the United Kingdom from Europe, what will become of the Authorisations obtained by British entities?
- How to remain compliant?
With these regulatory changes, find out how to proceed so as to not lose your registrations and authorisations.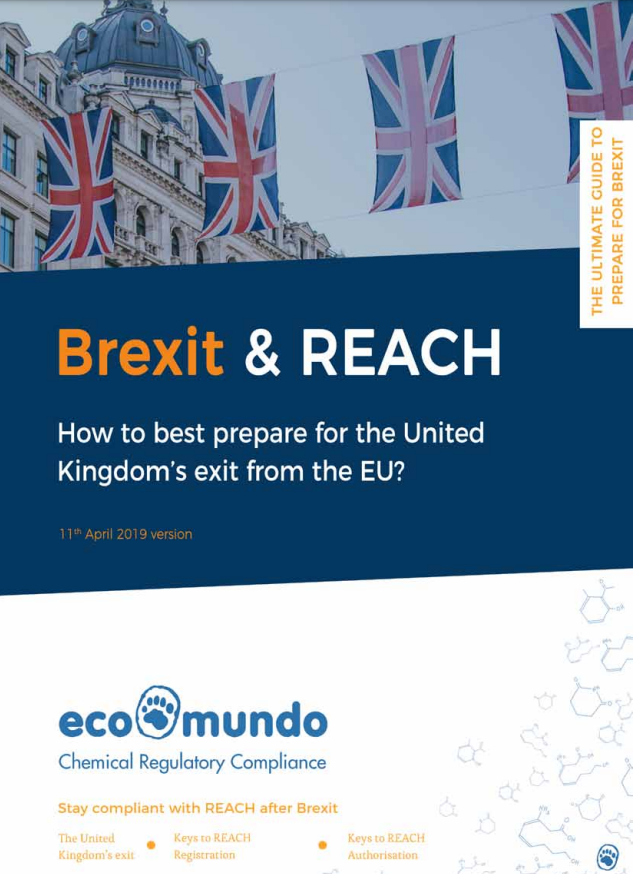 CONTENT
Here's what you will learn
Understand the impacts of Brexit on your supply chain
Anticipate as much as possible the different scenarios
Get all the keys to keep your REACH Registrations and Authorisations
Choose the best support to limit the risks