MINI GUIDE
Appointing an OR for UK REACH
All you need to know to choose your OR with peace of mind under the UK REACH.
- CHOOSING AN ONLY REPRESENTATIVE
What criteria should you keep in mind in order to choose the right Only Representative for UK REACH?
- THE KEY DATES FOR UK REACH
Discover what are the key dates for the registration of your substances under UK REACH.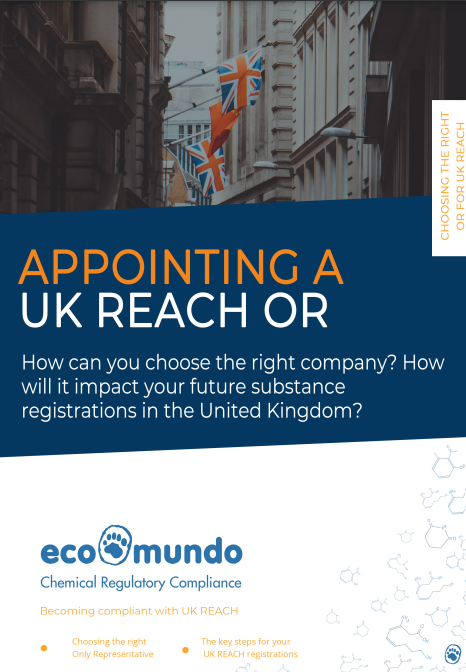 CONTENT
Here's what you will learn
Key dates for UK
Find out the key dates for the UK REACH regulation
Choose OR
Get the keys to choose the right OR under UK REACH
Possible scenarios
Anticipate to the best of your abilities thedifferent possible scenarios
Limit the risks
Choose the best supportto limit the risks