WHITE PAPER
K-REACH registration
Understand the stakes of K-REACH regulation
- Pre-registration requirements
How can one know if a substance must be Pre-registered? Find out more on your requirements under K-REACH.
- What are the coming deadlines?
The first 30th June 2019 deadline has passed. Discover now how to prepare for the next ones.
- How to proceed?
EcoMundo enlightens you on the procedure to remain compliant on the Korean market and the costs it represents.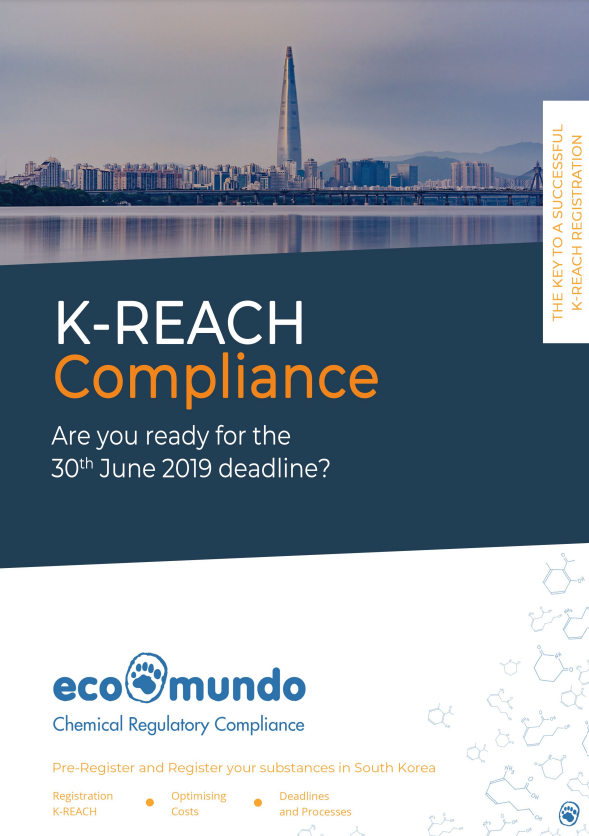 CONTENT
Here's what you will learn
Anticipate the Pre-registration and Registration deadlines
Understand the scope of K-REACH
Discover the pros of going through an intermediary
Find out the different roles of K-REACH