WEBINAR
[Live Demo COSMETIC Factory]

🚀
Tuesday, August 23th 2022 - 04 p.m AEST - 45 minutes
Accelerate and secure the worlwide marketing of cosmetic products with COSMETIC Factory PLM software !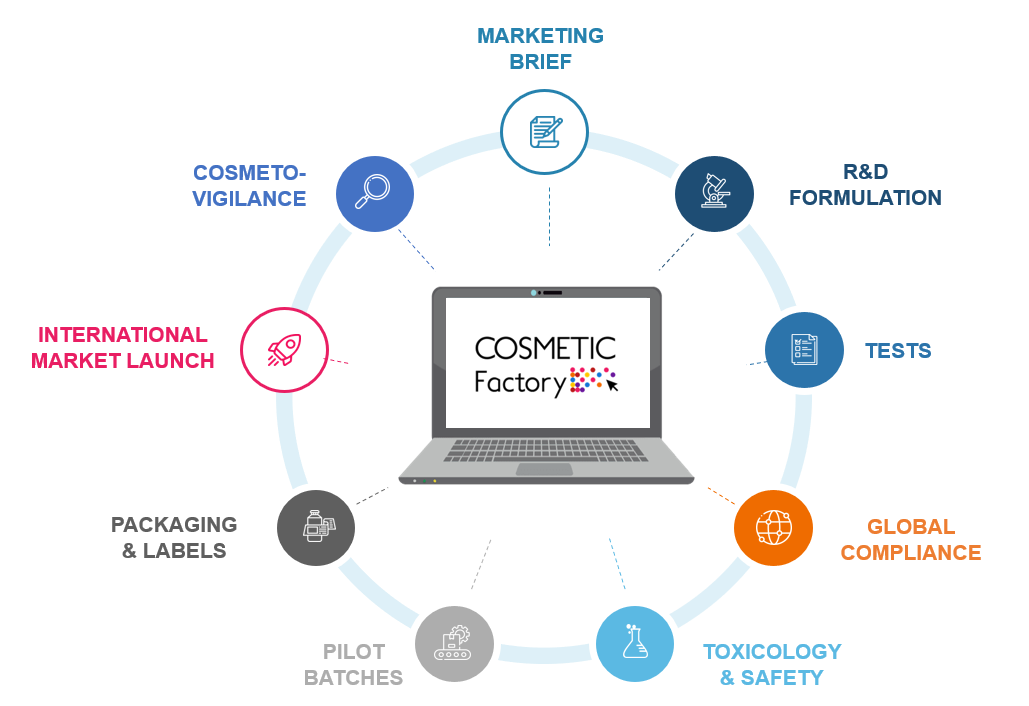 WHAT YOU'LL LEARN 💡
Discover how EcoMundo thanks to A.I. anticipates regulatory changes and helps you meet your objectives of accelerating global product launches by controlling and streamlining all stages of the life cycle of a cosmetic product - Marketing, R&D, Regulatory Affairs, Packaging, Quality, Documentation, Marketing - thanks to the PLM software COSMETIC Factory (live demo)
✅ Accelerate product launches on the global market
✅ Stimulate innovation and creativity of teams
✅Ensure global compliance of cosmetic products in real time
✅Control the associated costs thanks to a PLM business solution
✅ Live demonstration of the COSMETIC Factory software on an example of formula / product
Q&A
Your questions, our answers !
What is a SaaS Software ?💻
"SaaS" means "Software as a Service". With a SaaS solution, the software is hosted online and is automatically updated with the latest novalties. You don't need an IT team to maintain or install the software, you just need a laptop and an internet connection!
Is COSMETIC Factory easy to use? ✔️
The software was designed to be as easy to use as possible for a seamless experience from the office to the laboratory bench. Our team of 70 IT developers is building new functionalities every day. COSMETIC Factory is also available in 20+ languages.
How to install COSMETIC Factory? 🤔
The good thing when using a SaaS Software: installation is as easy and fast as it can be! You just need a laptop and an internet connection to create an account. Our onboarding team takes care of the data import and plug-in with your other systems as needed.
Who is COSMETIC Factory for? 💄
COSMETIC Factory was designed to answer the needs of all profesionnals taking part in the product development process:
Regulatory and Compliance
Managers and Decision Makers
Formulators and Scientists
Research and Development
Quality and EHS
Marketing
Purchasing
Finance
No worries! COSMETIC Factory is 100% scalable, you can select the number of users and modules you're interested in and adopt additional modules as you grow!
What about the security of data? 🔒
Security and safety of your data is key, especially in the cosmetic industry. At EcoMundo, safety is at the core of our values and mindset. We ensure your data security by using a sophisticated system of blockchain.
Is it only for big companies? 🌐
COSMETIC Factory is 100% scalable and can be adapted to your size, your actual challenges and your ambitions! Whether you are just launching your business, starting expansion in other countries, or already have a global footprint, COSMETIC Factory is your partner for success!